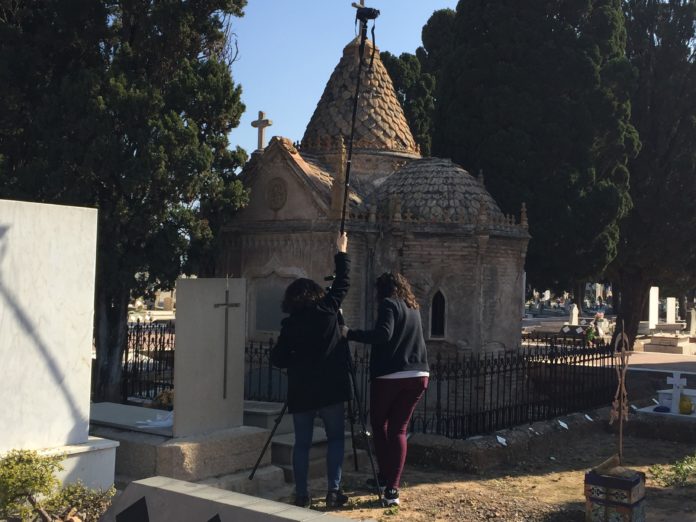 A team of researchers from the IRP, at the proposal of the Castellón town hall, began work in the 11th pantheon of the cemetery of San José to determine the deterioration and be able to carry out a restoration proposal.
This Pantheon dating from the middle of the 19th century is one of the most important funerary sites in the Castellón cemetery. The construction is currently in a dilapidated state of conservation and the initial work planned by the IRP will involve valuable preliminary studies that will carry out both the diagnosis of present pathologies and an intervention proposal.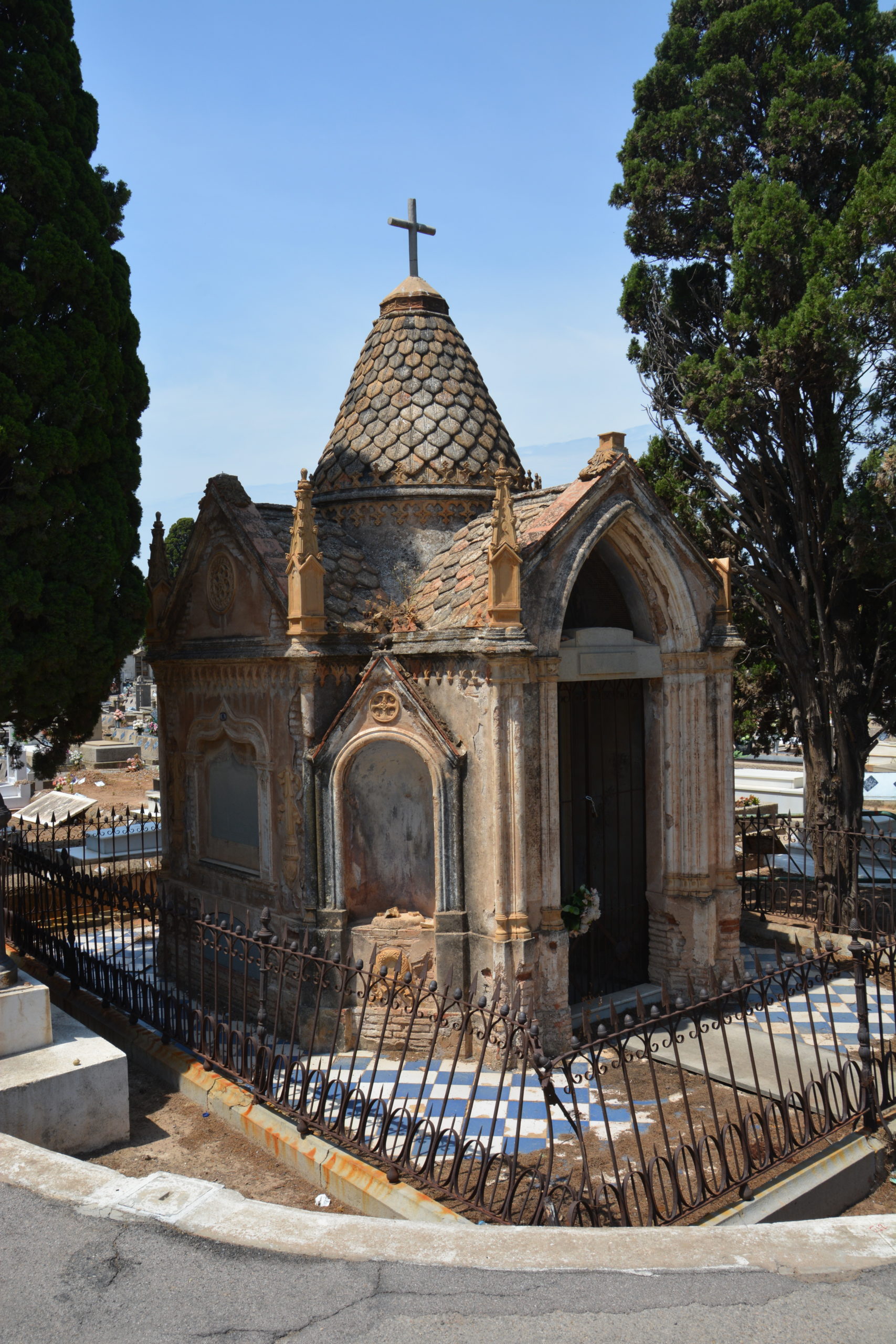 The Pantheon was owned by Teresa Vidal and Jover, who requested the land to build: a pantheon oratory dedicated to her dear husband D. Ramón Peres and Rovira. The permit was granted on 7 December 1866. The Neo-gothic-style pantheon is surrounded by a deliciously worked iron gate, which features an access door to a space where the slab covering the funeral remains is found on the floor.
On three of the outer walls of the pantheon are written the names of some of the people who rest in it. You can also see some allegories sculpted on the walls, such as torches upside down (symbol of death), or various crowns (symbol of the triumph of life over death, or also permanent remembrance). The interior has a small altar and two side banquets where you can sit.