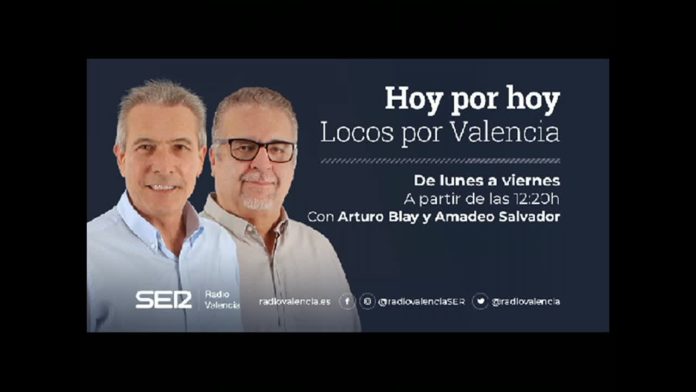 The IRP celebrates 20 years having restored the Basilica de la Virgen de los Desamparados, the Parroquia de San Nicolás and the most recent of the Church of Santos Juanes.
Taking advantage of the fact that the Instituto Universitario de Restauración del Patrimonio (IRP) of the Universitat Politècnica de València (UPV) is 20 years old, Pilar Roig, its founding researcher, and its director, Francisco Juan have attended the Cadena Ser program "Hoy por Hoy Locos por Valencia".
On the occasion of this 20th anniversary, the IRP has published a publication that shows the excellence of the Institute's research and practice. Presented in chronological order, the work combines the actions carried out by the two areas that make up the Institute: restoration of the architectural heritage and restoration of the artistic and documentary heritage.
In addition to the Basilica de la Mare de Déu dels Desemparats de València, the restoration of the mural paintings of the Parroquia of San Nicolás de València is one of the most outstanding projects of these two decades, has recovered for the city an important work of its cultural heritage, and the restoration of the mural paintings of the Golden Gallery of the Palau Ducal dels Borja de Gandía.